Goshen Housing Trust, Inc.                              (c) copyright 2012 - 2022. All Rights Reserved

A 501(c)3 non-profit corporation                      Website by Neteligence

PO Box 511 Goshen,CT 06756

Now Renting!

We are now renting apartments at Goshen Village Marketplace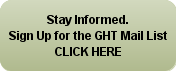 The Goshen Housing Trust was formed to foster the availability of homes that are affordable to individuals and families of modest means.  Our community needs  diversity in its housing options so that people who want to work or volunteer in our community can live here, and so that families, young and old, will not have to look elsewhere to find suitable housing.   The result will help Goshen to retain its unique character as a wonderful place to live and work.


Retail Space

Available

About 1,000 sq.ft.

Previously used as hair salon.

Very good condition.

Adaptable for many retail uses.

If interested, call

(860) 491-2119